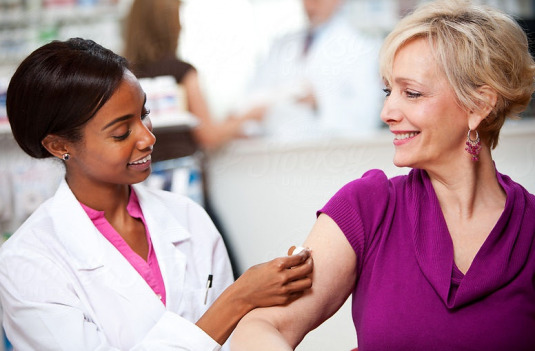 Vaccines for you and your family
Vaccines are a powerful way to guard you, your family and the public health from certain disease. A vaccine (or immunization) builds your body's natural immunity before you get sick, which helps keep you from getting and spreading the disease.

For most vaccines, a weakened form of the disease germ is injected into your body through a shot. Your body detects the invading germs (antigens) and produces antibodies to fight them. These antibodies can stay in your body for a long time, or in some cases, they stay for the rest of your life. If you are ever exposed to the disease again, your body will be equipped to fight it off without you ever getting the disease.

Price Rite Drug offers vaccines a number of vaccinations that will help protect you and your family, including influenza (flu), Tdap, shingrix and pneumococcal. Our professional pharmiscists will review your age, any allergies and previous health history to make sure you are getting the appropriate vaccine(s) that you need and administer them safely.

Make your appointment today by using our vaccine scheduler.