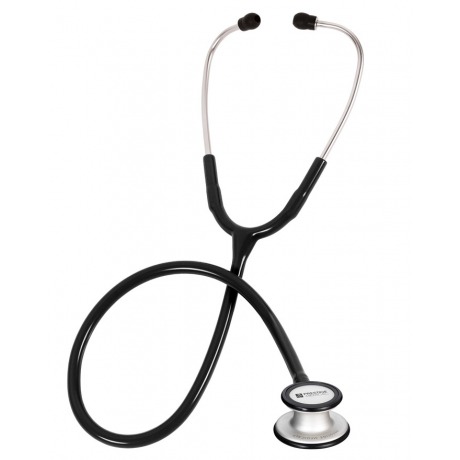 Innovative lightweight chestpiece with pressure sensitive diaphragms provide a dynamic sound range.

• Stainless steel stem improves sound conductivity and transmits sound with less noise.

• Unique screw-on bell assembly (to hear low frequency sounds)

• Extra thick-walled PVC tubing helps shield the sounds as they travel to the ear while blocking out ambient noise.

• Internal binaural spring with sound conductor

Want to know which Stethoscopes ranging from good, better to the best is best for you?