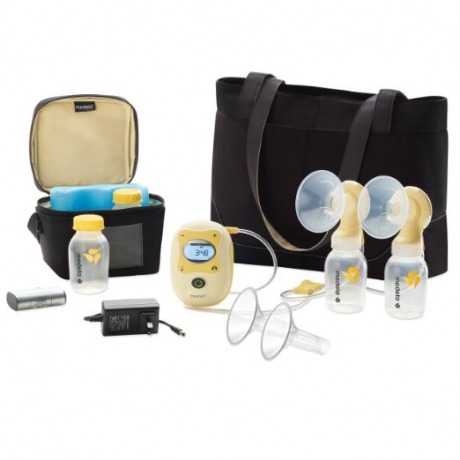 About the Freestyle Breast Pump.
Double-electric, daily-use breast pump.
Rechargeable battery and lightweight motor let you pump on-the-go.
Digital display features a memory button, timer and backlight.
Two sizes of Personal Fit breast shields for comfort.
Portable microfiber carry bag designed specifically for your Freestyle breast pump parts.

Want to know which Medela Freestyle Breast Pump is best for you?