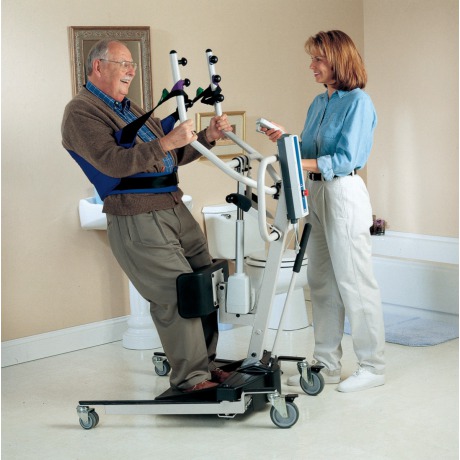 The Invacare Reliant 350 Stand-Up Lift with Power Base features battery-powered lifting and base operation for ease of use and smooth transfers. Adjustable kneepad to safely and comfortably accommodate a wide variety of body shapes and sizes up to 350 lb.


Helps patients who lack the strength or muscle control to rise to a standing position by using battery power.
Want to know which Stand Assist is best for you?